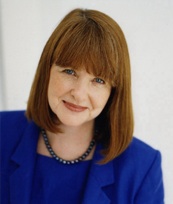 I love reading connected stories in romance—and I've discovered I love writing them too! To me, it's fun to catch up with characters from previous books and to anticipate when favorite secondary characters will get their stories.
My most recent connected stories are about three friends who run a party planning business called Party Queens. Each book is a stand-alone that can be enjoyed without reading the other two. The first is Gift-Wrapped in Her Wedding Dress  (November 2015); the second Crown Prince's Chosen Bride (March 2016); and the third The Bridesmaid's Baby Bump (July 2016).
I feel a bit sad to say goodbye to these lovely, spirited heroines and the gorgeous heroes who win their hearts. But the good thing about being a writer is I'm totally involved now in the characters for my next book!
I hope you enjoy my website. It's always a thrill to hear from readers so please email me or chat with me on Twitter or Facebook.    ~ Kandy
Check out my books!
Check out my blog!