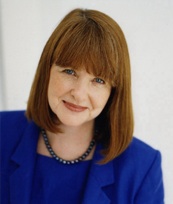 I visited Greece for the first time two years ago and absolutely loved it! As I explored the antiquities in Athens, and swam in the aquamarine waters of the Ionian Sea, I knew I wanted to set stories there. The heroes would be Greek and swoon worthy!
Let me introduce Alex Mikhalis, hospitality tycoon with a tragic past – and a private island in Greece where he spirits heroine Dell Hudson in Conveniently Wed to the Greek my May 2017 release from Harlequin Romance.
My first Greek hero, Lukas Christophedes, is the hero of Greek Tycoon's Mistletoe Proposal (November 2016). He also owns a private island in Greece but spends the book in London, clashing with runaway bride, Aussie Ashleigh Murphy. And a third Greek hero? Alex's super handsome cousin Cristos quietly suggested he'd like his own story, watch for that in 2018!
I hope you enjoy my website. It's always a thrill to hear from readers so please email me or chat with me on Twitter or Facebook.    ~ Kandy
Check out my books!
Check out my blog!