Harlequin Books – September 2019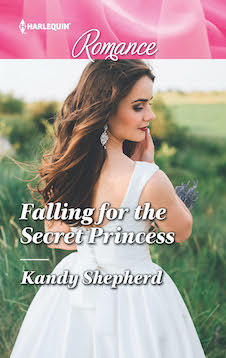 …fit for a princess in disguise!
At his friend's wedding, millionaire Finn couldn't take his eyes off the gorgeous stranger whose naivety intrigued his cynical heart…until she suddenly fled! So while on business in Montovia, he's shocked to come face-to-face with her—as Princess Natalia! Finn's once again compelled by their instant connection, but Natalia's duty makes a future impossible. Unless he can convince her their love is worth breaking a few royal rules for…
Buy from…
Amazon  |  B&N |  eHarlequin
Review Highlights
"Kandy Shepherd writes the best romantic, gorgeous stories, this one left me feeling very happy."  – Helen, Goodreads.
"Finished it in 5 hours and loved the book." – United by Books Reviews
"I recommend this book to anyone who enjoys a 'royalty meets commoner' match-up. Kandy Shepherd always delights." – Thoughts of a Blonde.
"Kandy Shepherd has a magic touch when it comes to enchanting her readers with appealing characters and involving story lines." – Booked Solid with Virginia C