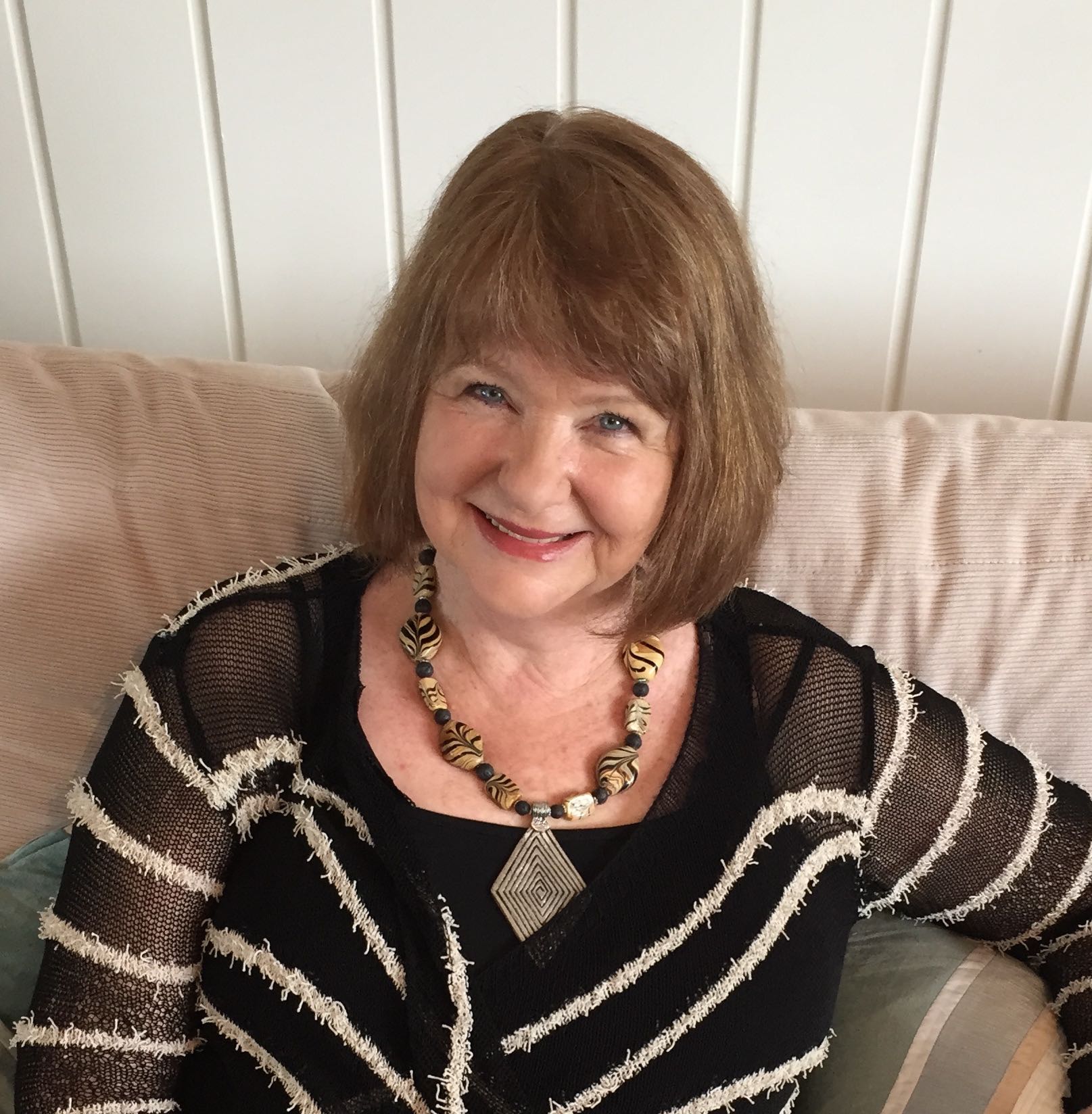 I swapped a fast-paced career as a magazine editor for a life writing fun, feel-good fiction. I live on a small farm in the Blue Mountains near Sydney, Australia with my husband, daughter, and a menagerie of animal friends. I've always loved reading, telling stories and delving into relationships so I guess it was inevitable that I'd become a writer!
Born in Sri Lanka to expat parents – an Australian mother and an English father working for an American oil company – I lived my early years in Sri Lanka, India, England and Ireland before settling in Sydney, Australia. The legacy of my childhood is a relentless lust for travel and I'm on a plane out of here whenever I can!
A precocious reader, from a very young age I was devouring not only the books in the local library but also my mother's and grandmother's books and magazines. My mother loved literary fiction but also introduced me to Georgette Heyer, Anya Seton, Daphne du Maurier and Agatha Christie as well as Harlequin romances. So I can truthfully say I've been immersed in romance and popular fiction for most of my life.
An early passion was also for animals. Living in India as a child we were not allowed to pet animals for fear of rabies. I was desperate for a cat or dog of my own. At last, living in Sydney suburbia, I got my wish and have since never been without at least one pet. I sincerely believe my life is not complete without an animal to love. A fortune teller once told me that in every one of my "former lives" I was surrounded by animals!
Writing was always a love but I wasn't too sure just how I could follow it as a career. Journalism seemed the answer. I've always been a magazine addict and have been fortunate enough to enjoy a marvelous career in women's magazines. I worked my way up to be editor-in-chief of several mass-market titles in Australia and England, ending up as editorial director of a major magazine publisher.
But what of fiction? Barely out of my teens I had my first short stories published in women's magazines. Talk about beginner's luck! Then I got sidetracked into magazines – a career I loved. But the urge to write fiction – like an addiction – wouldn't go away. I kept plodding away in the time I could snatch between a challenging job, a family, those numerous pets and, of course, the dreaded housework. The only real time I had to write was late at night when everyone else was asleep, even the cat on my lap and the dog curled at my feet were snoring gently away as I typed.
There were numerous rejections along the way. Finally I got published again, first with short stories, then a category-type romance with a small Australian publisher. But it wasn't until I joined first Romance Writers of Australia and then Romance Writers of America that I began to understand the market. And when I got feedback from editors praising my "comedic voice" I realized angst might not be my forte!
I was thrilled beyond belief when Berkley wanted to publish Love Is A Four-Legged Word. I enjoyed writing this book because of quirky Maddy and her yummy recipes, gorgeous Tom and most of all, Brutus the millionaire mutt. I'm a sucker for a book with a dog or cat on the cover! There are two dogs on the cover of Home Is Where the Bark Is, the follow-up book to Love Is A Four-Legged Word. It is Serena's story – Maddy's best friend in the first book.
Way back when I was very first trying to get published, I targeted Harlequin Mills & Boon in London – as many aspiring Australian romance writers did. That dream never went away and I was thrilled when The Summer They Never Forgot was accepted for the Harlequin Romance line by Harlequin Mills & Boon, UK and published in February 2014. I am currently working on my fourteenth book for Harlequin Mills & Boon.
I've also enjoyed dipping my toes into the exciting world of self-publishing with my sensual romance The Castaway Bride becoming an Amazon best-seller. I then reissued my heartwarming romance Something About Joe, followed by my fun, sexy chick lit, Reinventing Rose.
And the romance in my own life? After a brief early marriage to my high school boyfriend ended in divorce (why don't 19-year-olds listen to their mothers who tell them it's too early to settle down?) I had a few years on my own before meeting my own real-life romance hero. Within a week we decided to spend our lives together; within a year we were married. Many years later and blessed with a wonderful daughter, we're still in love. So yes, I do believe in love at first sight!