Harlequin Books – April 2021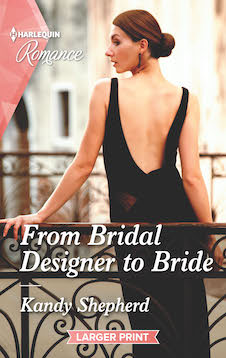 …from never… to forever?
Book 1: How to Make a Wedding
When her usually shy foster pup, Daisy, befriends gorgeous billionaire Josh Taylor, bridal designer Eloise Evans is just as smitten. Quickly, coffee turns to dinner, turns to…Josh as her fake fiancé?
With a bridezilla trying to destroy Eloise's business, Josh offers to help. But pretend kisses soon lead to real passion and these two commitment-phobes start wondering—what if they do want the fairy tale after all?
Buy from…
Amazon  |  B&N |  eHarlequin